About CUSTOM ART
We are a factory for customized canvas bags. If you need to purchase canvas bags, please contact us.


Xiamen Cameo Co.Ltd has over 15 years of experience in bag manufacture.




At present, we are committed to the development of various photo bags weaved by different types of fabrics; Microfiber and pure cotton canvas are the most popular ones. We can do digital printing not only on polyester but also on pure cotton canvas fabric with high-resolution images. Moreover, we have mastered the top technology on reliable color fastness and soft hand feels on printing cotton canvas.




Our products fit for wide markets, such as tourism, wedding, artistic creation, photography, souvenirs, promotions giftware, home decoration, packaging, etc. They have become hot sales among worldwide art museums.


The pure cotton printed canvas bag customization factory shows you how the customized canvas bag is made.

1、 Company profile
1) Who are we? | Factory producing customized bags
We are a custom handbag company, OEM and ODM can be.
Xiamen Cameo industry and Trade Co., Ltd. was established in 2014.


It is a supplier that focuses on using handbags as the basis, takes advanced customization of design and pattern as the service goal, and uses advanced printing technology to provide solutions to various difficulties encountered in the process of handbag customization.


It is committed to displaying cultural and creative products, souvenirs, and gifts for consumers with exquisite life;
Provide eco-friendly canvas products for people who are keen to protect the ecological environment.


It provides a new way for Chinese and Western artists to show their masterpieces.
For this reason, our products are also known as "walking art".


At the same time, it also provides customized services for fashionable and personalized young people.


Our custom-made canvas handbags are very satisfactory to our partners.
After more than ten years of continuous development and innovation, Cameo has become a leading domestic and world-renowned advanced customization supplier.


In the field of high-end customization, Cameo has established its leading technology and brand advantages, especially the application of digital positioning printing technology in cotton handbags has become a well-known enterprise in the industry.


2)What kind of customized bags do we have?
Cameo company is major in R & D, production and sales of luggage industry for ten years.
The product line covers shopping bags, handbags, backpacks, student bags, ice bags, travel bags, storage bags, etc.
At present, the company focuses on the customization and production of environmentally friendly and durable canvas bags.
The products are widely used in museums, tourism markets, cultural and creative derivatives, commemorative gifts and advertising markets, photography, wedding markets, student markets, etc. our products have been favored by major museums in Europe and the United States.


Looking forward to the future, Cameo will adhere to the industry breakthrough as the leading factor, continuously strengthen technological innovation, take management innovation and marketing innovation as the core of the innovation system, and strive to become an industry leader.


3) Our corporate culture| We are a manufacturer of customized promotional bags
Since its establishment in 2014, our R & D team and the business team have worked together to overcome many technical problems and ensure that all products can be called high-quality products.
From material selection to style, from printing to sewing skills, they have been imbued with the painstaking efforts of every employee of the company, striving for excellence and refinement.
The company has to go through more than 2 times of quality inspections for each customized bag to ensure that each customized bag can be called a high-quality product.
"High quality, low quantity, customizable, zero rework" is the tenet of our company.
Our strict quality control has been highly praised by several customers at home and abroad, occupying the customized souvenir market of most museums in the United States.
Our company's philosophy is "cooperation, mutual benefit, integrity, and mutual assistance"
2、 Introduction to the development history of the company| Our history of making

custom promotional bags

2021

The company layout made–in–China platform was launched.

2020

The company will mainly expand the domestic market and take pet souvenirs as the promotion direction.

2019

Participated in HK Mega show gift exhibition and Shenzhen Gips pet products exhibition, and received unanimous praise.

2018

To develop the company and facilitate the export business, Xiamen Cameo import and Export Co., Ltd. was registered for the convenience of foreign exchange collection and settlement.

2017

To adapt to the development of the domestic e-commerce market, we registered our own brand custom&art.

2016

Participate in HK Mega show and China International Fair.

2015

Our factory moved to the centralized luggage production center in Tongan industrial zone. The company has a scale of 600 square meters and two production lines.

2014

The factory was established, covering an area of about 200 square meters, with a production line.
4、 Office environment and factory environment| Our factory environment for customized promotional bags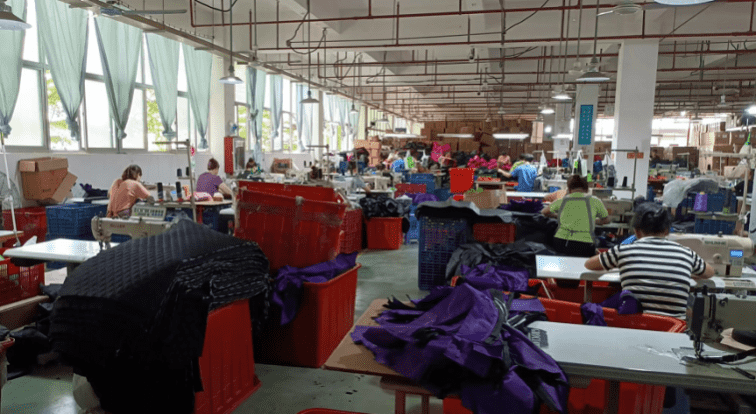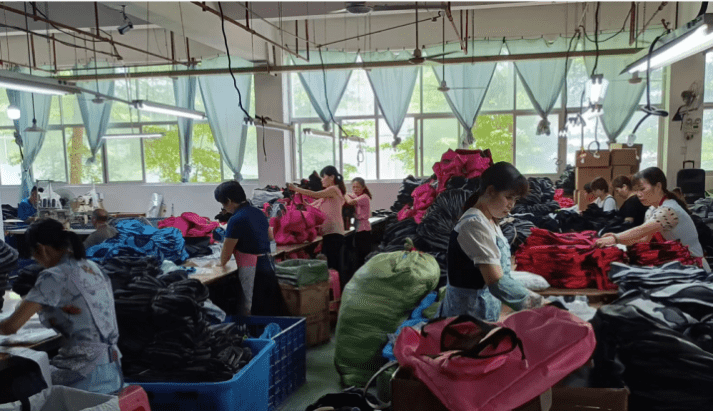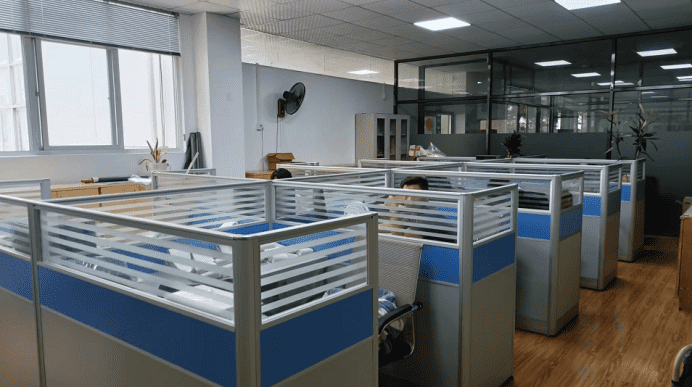 5、 Why choose us custom promotional bags
1. we have our brand
2. experience: more than 15 years of experience in OEM and ODM services of customized packages.
3. certificate: SGS factory inspection and the product also has a reach test report
4. quality: the product quality is guaranteed not to fade.
5. customization service: our company provides personalized customization service, which can be customized in a relatively large quantity.
6. service: rich experience in foreign trade can provide professional services
Message
If you have any suggestions or question for us.Please contact us.