By Alice |
19
May 2023 |
0
Comments
The Perfect Combination of Fashion and Art: Van Gogh's Starry Bag at Hong Kong Global Resources Exh
Recently, a special bag with Van Gogh's Starry Night pattern has caught people's attention at the Hong Kong Global Resources Exhibition. This bag is not only a fashionable accessory but also an artistic masterpiece. The surface of the bag is printed with the starry sky pattern from Van Gogh's famous painting "Starry Night", creating a strong artistic atmosphereVan Gogh is one of the world's most famous painters, and his works have always been loved and sought after by people. "Starry Night" is one of his representative works. In this painting, Van Gogh used strong colors and fluid brush strokes to create a unique artistic style. This bag draws inspiration from this classic masterpiece and designs a distinctive appearance.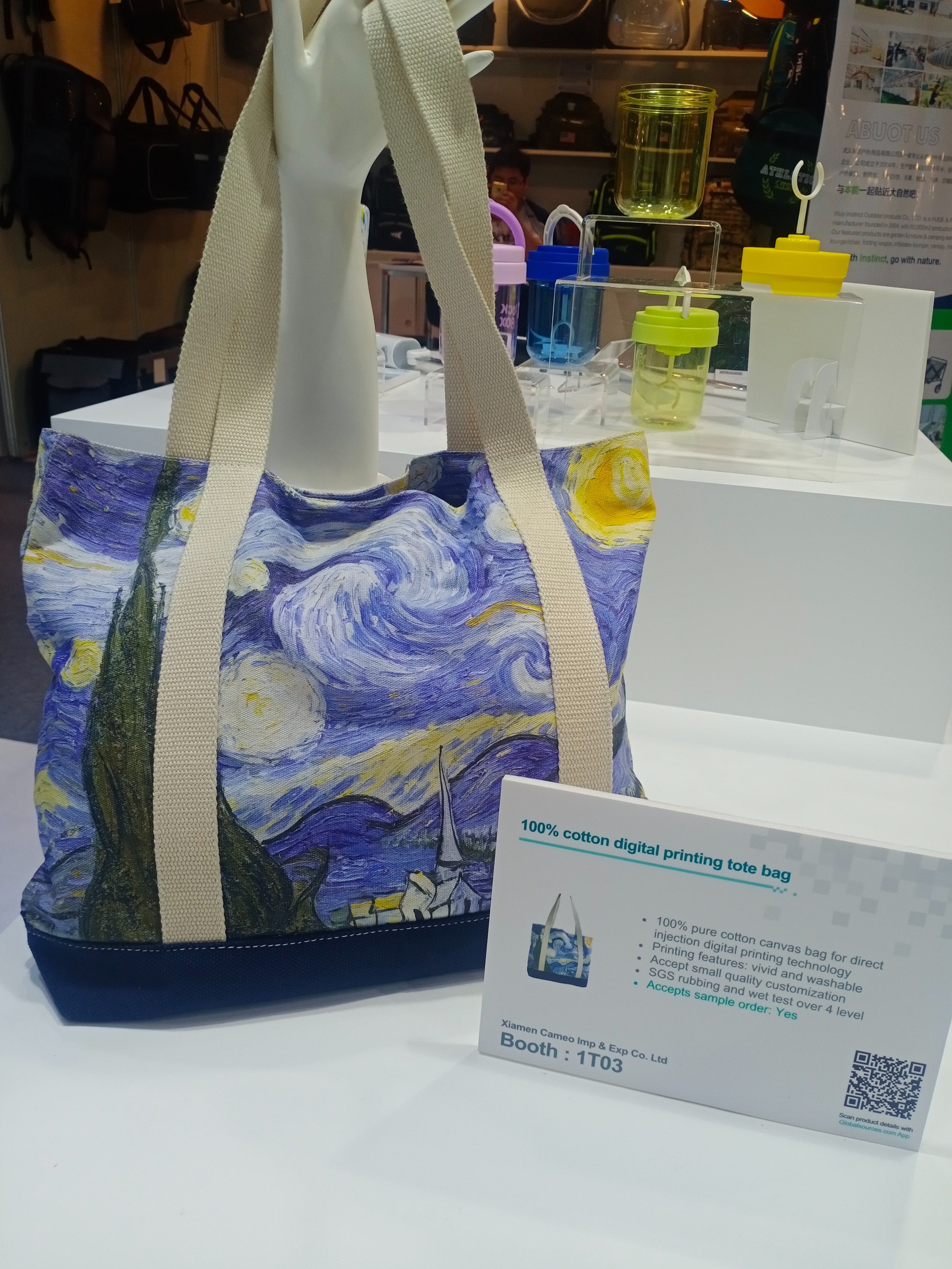 In to the exquisite appearance, this bag also has non-practical functions. It is made of high-quality materials and has a spacious interior that can store items you need to carry, such as mobile phones, wallets, cosmetics, and more. In addition, this bag is very light and comfortable to wear, even if worn for a long time. This is also one of the reasons this bag has become a popular item in the fashion industry.
In summary, this Van Gogh Starry Night patterned bag is a beautiful landscape at the Hong Kong Global Resources Exhibition. Through the perfect combination of classic masterpieces and modern trends, it becomes the perfect representative of fashion and art. Whether you are a literary youth or a trendy person pursuing fashion, this bag worth owning.
Leave a Reply
Your email address will not be published.Required fields are marked. *